Why Are Brontos a Good Substitute for Bucket Trucks?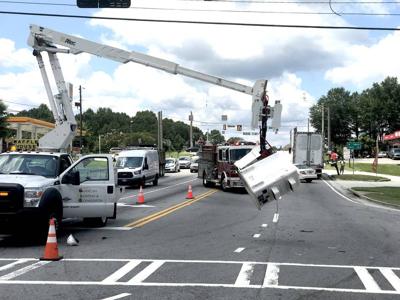 Some jobs can - unfortunately - pose a high-risk for danger and injuries. If you work in T&D, oil and gas, construction, or any industry that requires consistent use of an aerial work platform, you know this firsthand. The demands of these jobs are stressful enough without having to worry that your equipment will fail—or worse, that your safety is at stake.
As the global market leader in AWPs at heights of 150 feet and above, we here at Kardie Equipment help workers like you do their jobs safely and conveniently. That's why we rent, lease, sell, and maintain only the best of the best—Bronto Skylifts. Finland-based Bronto has been manufacturing their AWPs for more than 50 years, featuring inventive technology across fire, rescue, access categories manufacturing some of the highest aerial platforms on the planet. Curious why Bronto lifts are a good substitute for bucket trucks? Read on to find out why Bronto AWPs are the safest and most efficient man lifts on the market today.
Safety Is Our Number-One Priority
It's no secret that working in a bucket truck is perilous. Falls from as few as just five feet can cause major injury, but there's also the risk of man buckets tipping over or collapsing. With all of the risks that access equipment comes with, it's critical to invest in equipment that you can trust with your safety and protection, guaranteed.
Here at Kardie Equipment, safety is the foundation of our business. Each and every one of the Brontos we feature has been specifically built to meet all North American DOT regulations, ANSI standards, and OSHA requirements. And we're proud of the fact that Kardie holds one of the highest safety records and EMR ratings within the industry. Here are just some of the innovative safety features that our Bronto lifts offer:
Smooth boom movements and automatic leveling
Dual emergency descent systems
Multiple backup operating systems for emergency descent
Rigid work platforms permanently attached to the telescopic boom
Bronto baskets that can withstand winds up to 31 mph
Intercom-activated intercom between the basket and ground
Cage load sensor and overload alarm
Wind speed indicator and alarm
Emergency stop functions from the work platform, ground control, and outrigger control center
Bronto AWPs Are Designed with Efficiency in Mind
When you're moving from site to site, you need to be able to get up in the air quickly and safely. Bronto AWP's can be set up and ready to operate in a mere 15 minutes—which saves you money on equipment rental and gives you more vertical boom feet but moreso a tremendous amount of horizontal reach. The Bronto 230XR features 131 feet of horizontal reach, which is the most in the industry. Period.
Brontos Make Your Workday More Convenient
Best of all, Bronto AWPs from Kardie Equipment make your life on the worksite easier by moving with you wherever you go. The 295 foot HLAl Bronto AWPs feature a six-axle all-terrain all-drive chassis that allows off-road access to any project featuring crab-turning capability for efficient turning radius for 52 foot long truck.
Here at Kardie Equipment, our Bronto Skylifts have passed the strictest standards of safety and efficiency. If you're in the market to rent, lease, or buy a safety-winning, reliable aerial man lift contact us for more information. No matter what your industry, we'll help scale you to heights safely and efficiently for ultimate peace of mind.